Agricultural & self-propelled machines:
Form and function
Wherever functional design and reliable technology are required, Aspöck has the answer - and has had answers to hand for 40 years now! The number of our customer-specific products is continually increasing. On the one hand, we invest our development power into the expansion of our modular product range, and on the other hand into the development of customer-specific lamps for the agricultural sector. Well-designed and functionally optimised lamps throw an excellent light on your work.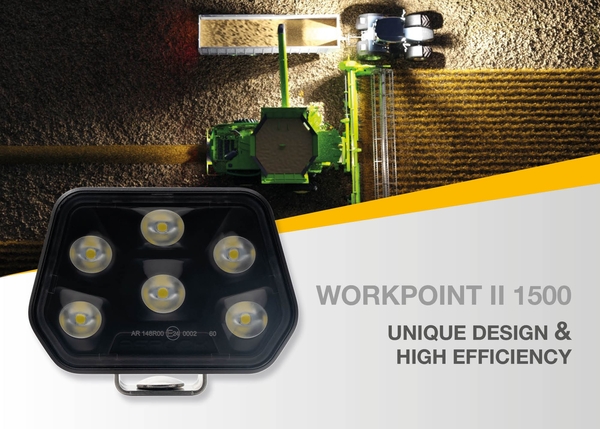 Workpoint II 1500
Workpoint II 1500 – the newcomer amongst the work headlights
The compact working lamp Workpoint II 1500 is part of the new Aspöck Systems product series. It convinces customers with its powerful luminous efficiency, making it able to simulate daylight conditions even in difficult application situations, such as for example at night-time or in poor weather. The robust housing is able to withstand even the most adverse environmental influences. In addition to so much power, the flexibility of the working lamp plays a major role. The individual installation options and large adjustment angle permit the consistently-optimised illumination of the working area.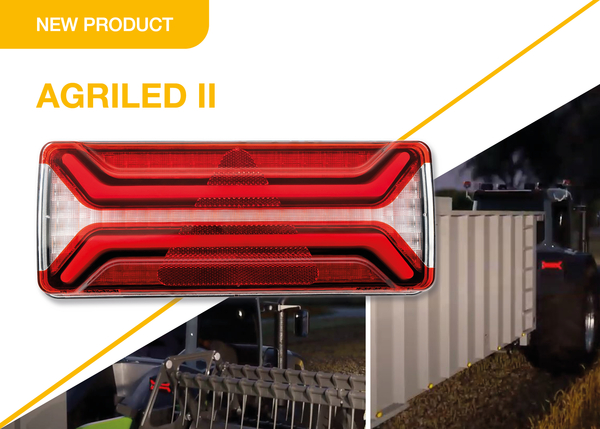 Agriled II
When night turns to day, look no further than innovative LED lighting technology for agricultural machinery to ensure safe and precise working around the clock. The light temperature is near that of daylight, which considerably increases visual comfort. Maintenance-free, resistant and vibration-proof with a long lifetime – our newest generation of light technology unites these benefits and provides the highest level of reliability in intensive use.
Our super-sized all-rounder is called Agriled II. Specially designed for the agricultural market, it boasts an attractive appearance as a new combination rear lamp for vehicles with large mounting areas. The standard version of the Agriled II is fitted with a 5-pole bayonet connector – alternatively, it is also available with an ASS2 connector on the cable. Agriled II is certified in accordance with the IP6K9K protection class.
Agriled I
NEW and especially for the agricultural market: the Agriled I. Among the most important features are the large illuminated areas, the new optics and the direction indicator failure control, which ensure greater safety and visibility on the roads. In addition, this LED 3 function lamp fulfills all the requirements for SAE approval.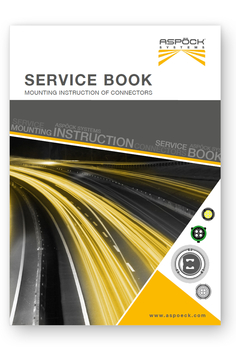 Service Book
Mounting instruction of connectors
Download