Quality sets standards
Faultless function and absolute reliability are prerequisites in the lighting and wiring segments in order to maintain the greatest possible safety on our roads.
Proven and efficient quality technologies are used in the Aspöck Group in order to produce products in compliance with the international certification standards ISO 9001:2015, IATF 16949 and ISO 14001. All production processes are planned, introduced and monitored by our internal quality management, but also the successful audits conducted by our customers confirm our quality capability.
Much importance is placed on the further development of quality assurance at Aspöck. For this reason, we also continuously invest in the development of the testing laboratories. Here Aspöck products are tested for suitability under extreme operating conditions.
Our best possible quality - your highest possible safety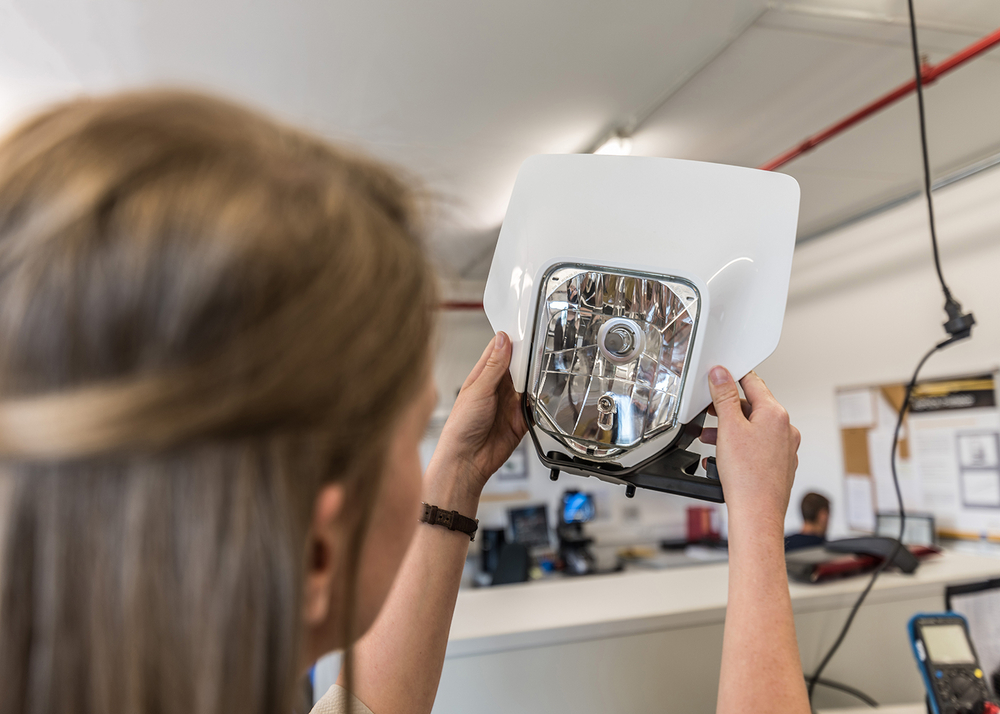 TEST LABORATORY
Testing, checks and further development are a major concern to the Aspöck Group. With environmental simulation machines, coordinate measuring machines, leak testing devices, vibration testing machines, light measuring channels and numerous electronic measuring devices, today's products are tested by qualified experts, to ensure that Aspöck systems meet the growing demands of tomorrow.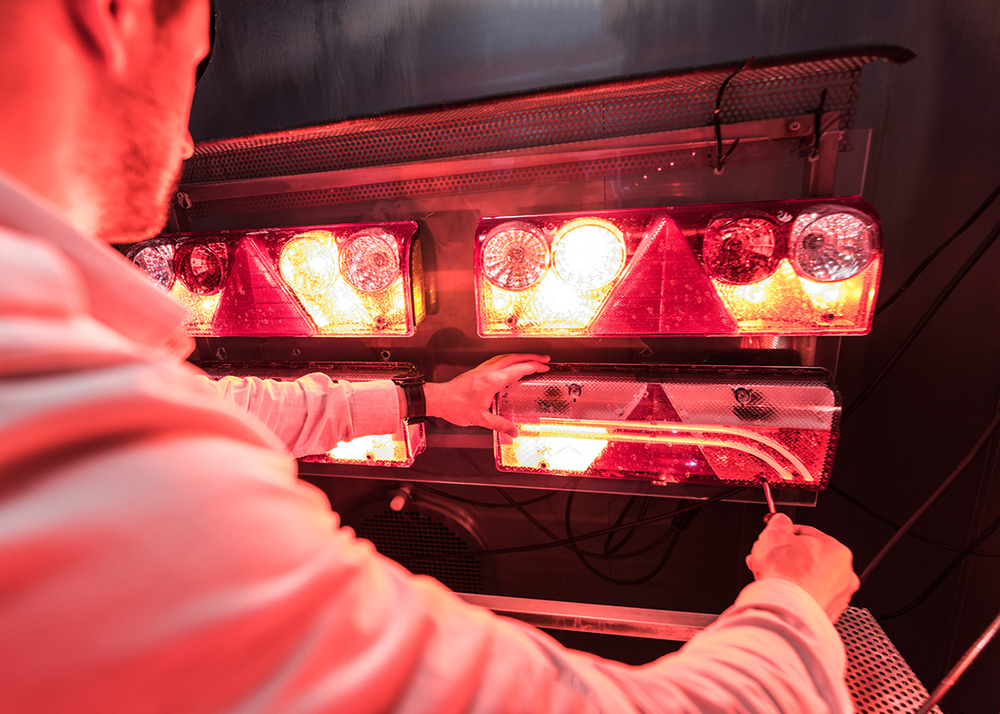 CLIMATE CHANGE AND CORROSION TESTS
Products under climate change and corrosion tests are exposed to maximum environmental conditions, so that stress is simulated on materials in line with our environment. As a result, Aspöck products are fit to cope with the extreme climatic and thermal requirements of our road traffic.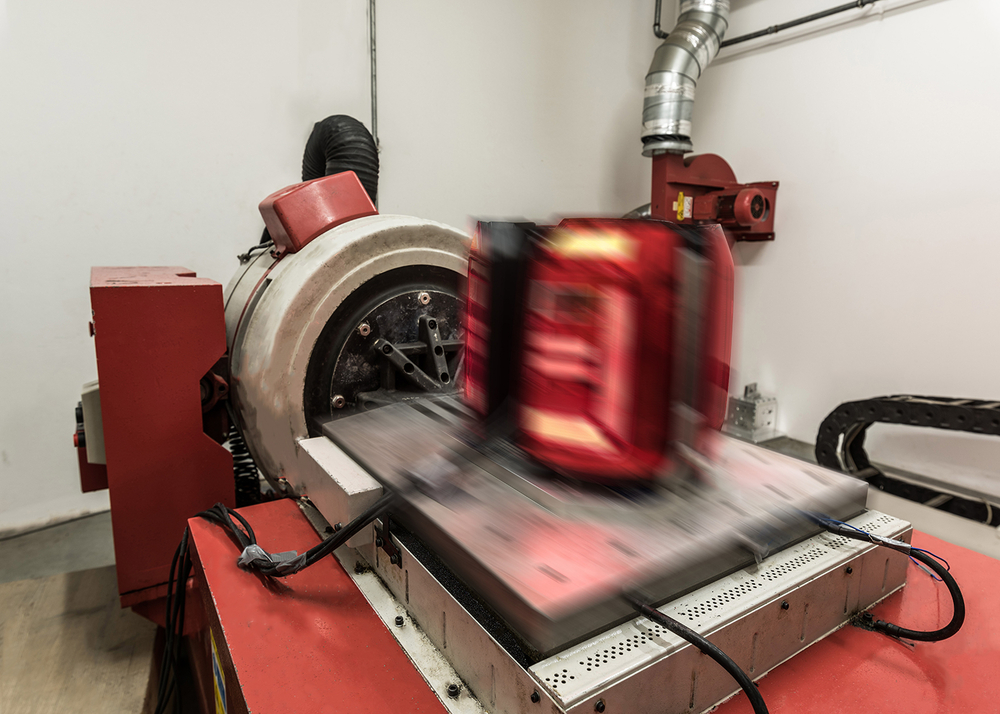 MECHANICAL VIBRATION TESTS
Mechanical stresses that occur in road traffic are specifically simulated in the vibration test. With an adaptable climatic test chamber, Aspöck products are tested for even heavier loads and at the same time tested with extreme temperatures or temperature changes.
ELECTRONIC TESTS
The current, voltage and temperature of Aspöck products are recorded and evaluated by programmable power supply units. The goal is to test supply voltage dips and overloading of electronic components, which can occur in vehicles.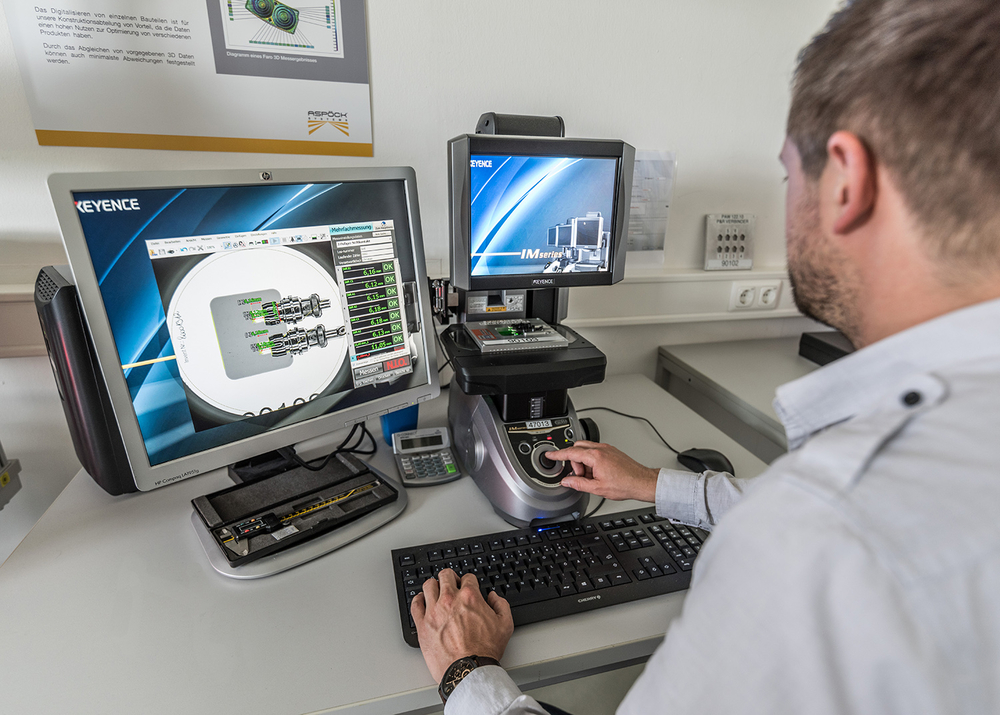 GEOMETRICAL MEASUREMENT
Aspöck products are geometrically measured and analysed to obtain exact alignments, distances and angles. The Aspöck Group precisely checks with coordinate measuring machines, optical measuring systems or scanning arms small objects, mouldable test parts or complex components to ensure our in-house and your quality standards.
Certificates
Certifications of the Aspöck Group at a glance